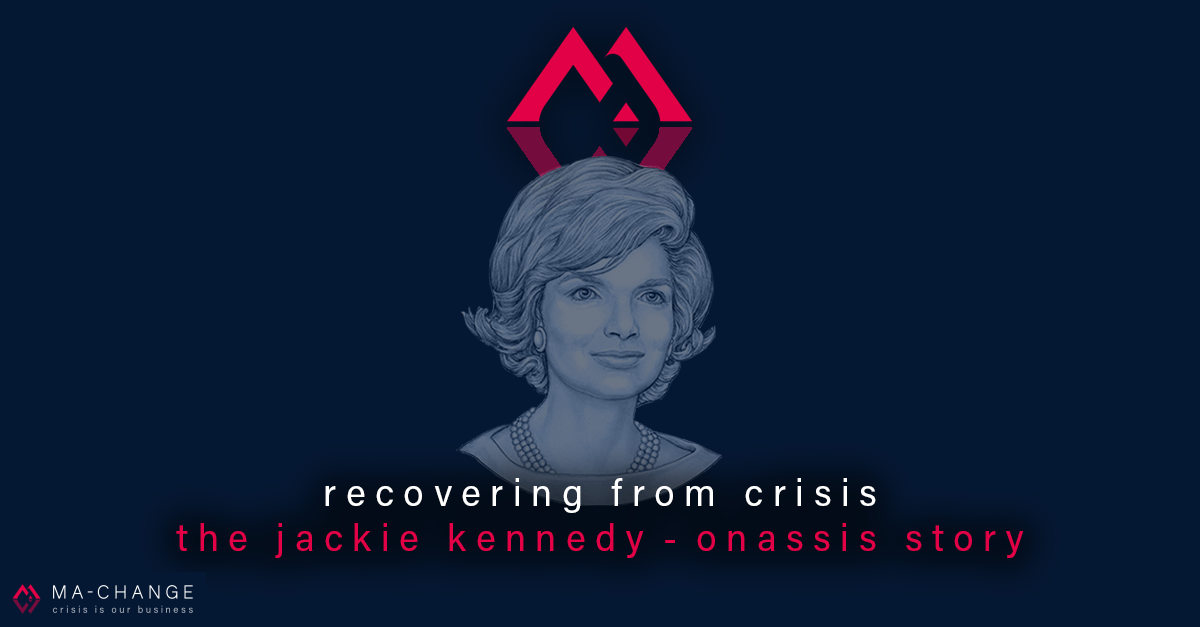 Recovering from Crisis: The Jackie Kennedy-Onassis Story
Jacqueline Kennedy-Onassis was one of the most iconic figures of the 20th Century, however her life was synonymous with crisis.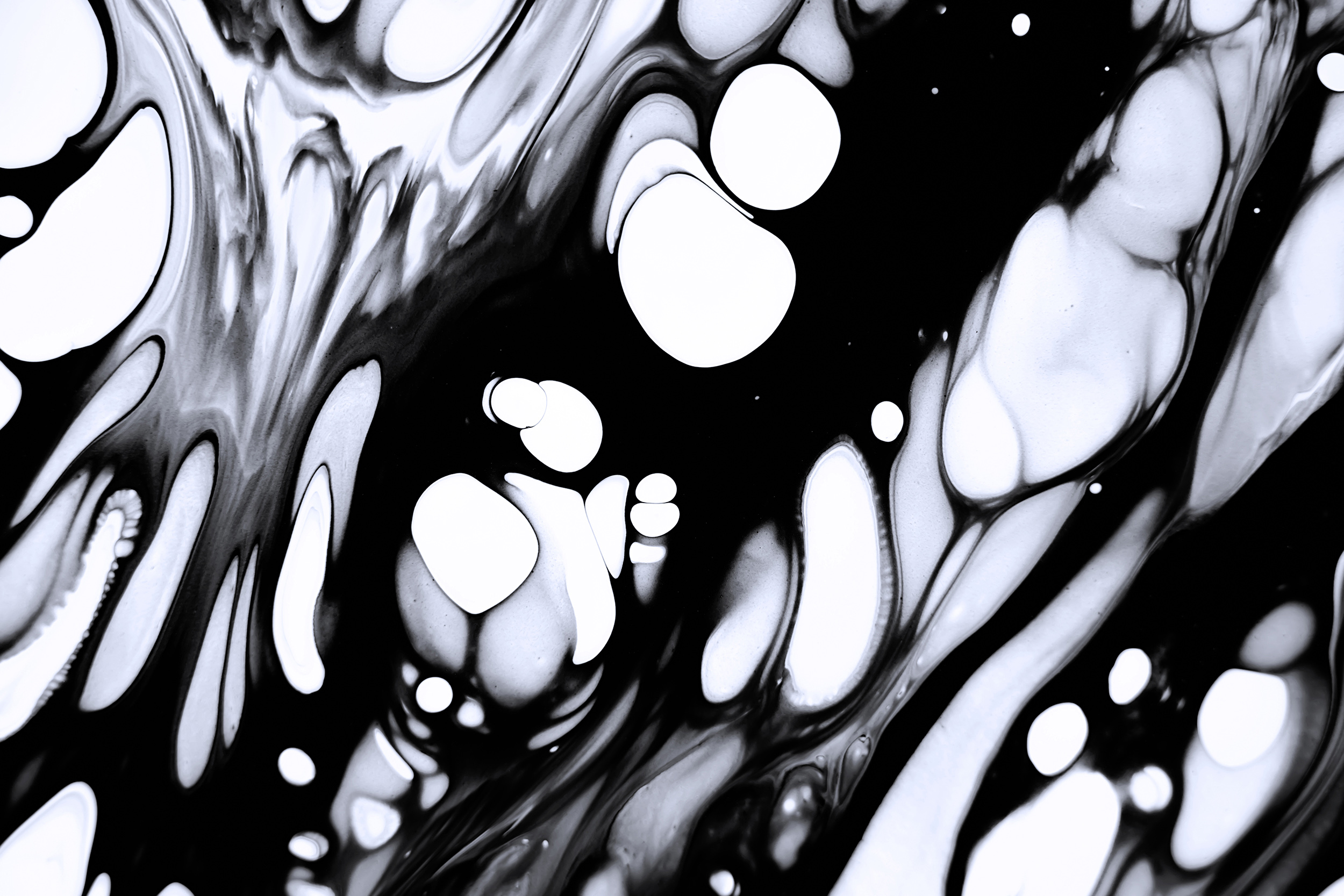 Jacqueline Kennedy – who later became Jackie Onassis – was an American socialite, writer, photographer, and book editor, as well as the first lady of the United States from 1961 to 1963. Known for her sharp sense of style and startling beauty, she became a global icon. However, Kennedy's life was immersed in tragedy and misfortune, but she found the strength to recover from and maintain her admirable levels of influence and respect.
Born in 1929, she had a privileged childhood in New York, nurturing an interest in the arts, horseback riding, and European languages. Her father's extramarital affairs and alcoholism led to her parents' divorce at a young age, which was highly publicised. This exposed Kennedy to crisis and turmoil from a young age, helping to shape the resilient and perseverant character that the world grew to love. After graduating from George Washington University, she became a photojournalist at The Washington Times-Herald in 1951.
She was first introduced to John F. Kennedy (JFK) – a member of the U.S. House of Representatives – in 1951 and they were married within two years. The couple suffered a multitude of personal setbacks in the early days of their marriage, initiating a long tale of sorrow for both John and Jackie Kennedy. JFK suffered from Addison's disease, which resulted in a near fatal operation on his back, whilst Jackie suffered a miscarriage in 1956. This crisis created a greater bond between the couple and affirmed the knowledge that they could rely on each other for support and emotional aid, creating a bond of trust and reliance that lasted for the entirety of their marriage. Subsequently, Jackie gave birth to their first child – Carolyn – in 1957 amidst their rising stardom.
JFK's pursuit of the Oval Office was bolstered by his wife's affinity with the American people, with Kevin O'Donnell remarking that the crowds were 'twice as big' when she accompanied him to rallies. This gave him the support and confidence to consolidate his democratic success in Massachusetts, which informed his decision to run for the Presidential office. Jackie Kennedy's reputation amongst the public soared, as her commitment to her husband's campaign and her notable fashion choices caught the attention of the national press. She became the youngest First Lady in American history when JFK narrowly defeated Richard Nixon in November 1960.
This created a new wave of attention, and pressure, for the Kennedys. Jackie utilised her incontrovertible reputation to develop positive press for her husband's administration and overhauled the traditions of the Whitehouse to create a more open and inclusive office for the American people. The media reacted positively to her changes and painted her as the ideal American. This created a fresh set of expectations for Jackie Kennedy and increased the pressure on her.
The couple experienced further tragedy in 1963 when their infant son, Patrick, was born prematurely and lost a short battle with a resultant respiratory disease. Kennedy entered a period of personal mourning, exemplified by a diagnosis of depression in the months afterwards. Her marriage to JFK arguably grew stronger in this period, as tragedy had once again bound them together through grief. She would go on to say that she regretted being away for so long but had been 'melancholy after the death of my baby', demonstrating the Kennedys' unrivalled ability at recovering from crisis situations and showing the world that they were stronger because of it. She understood what it meant to be the First Lady of the United States and honoured the duty that had been bestowed on her by the people.
However, the most famous tragedy of Jackie Kennedy occurred in November 1963. Whilst driving through Dallas, three shots were fired at the presidential limousine, with one of them striking JFK in the head. He was rushed to the local hospital and – at Jackie's request – she was present in the operating room whilst doctors tried to help him regain consciousness. JFK was pronounced dead, age 46. Jackie Kennedy famously did not take her blood-stained dress off, even for the swearing in of Lyndon Johnson. The unlaundered suit became a symbol of the assassination, as well as the great degree of strength and courage Kennedy showed that day.
This was the exemplification of the tragedies associated with her life. She'd suffered so – relatively – greatly in the past but had leant on the support and understanding of her husband. Now, he was gone, and she was left to pick up the pieces herself for the first time in her life, creating a new dimension in which she must suffer difficult times.
She took an active role in planning JFK's state funeral and led the procession on foot to the burial site – another demonstration of Kennedy's ability to deal with crisis and her understanding of what it meant to lead. For her late husband's flame to persevere, she needed to show that they had not been beaten and that the American people would endure, despite the tragedy. Here, she drew on her previous experience of crisis scenarios and understood what was needed to help both herself and the American people mourn; there was vacuum of hope in American society, and she believed it her duty to help fill it.
By 1964 it was suspected that she was suffering from post-traumatic stress disorder, and she stepped back from public life as a consequence. Following the death of JFK, Kennedy became close to his brother, Robert, who became a surrogate father-figure for the Kennedy children, whilst Jackie supported the continuation of his political career. In 1968, Robert Kennedy was shot and killed following his victory in the California Democratic presidential primary, age 42.
Kennedy suffered another relapse of depression and came to fear for the life of her and her family members. She married her long-time friend Aristotle Onassis, a wealthy Greek shipping magnate, which ignited a fresh wave of interest and gossip from the press.
Following his death in 1973, she worked in editing roles at Viking Press and Doubleday, as well as participating in cultural and architectural preservation. The press would not cease to pursue her and her restraining order against Ron Galella brought needed attention to the problem of paparazzi photography.
After a battle with cancer, Jackie Onassis died 18th May 1994; she was buried next to JFK and the two children they lost.
Jacqueline Kennedy-Onassis is the shining example of how to recover from crisis. Her marriage to Onassis depleted her esteem amongst the American people and press, yet she earnt it back through graft and persistence. She also recovered from several tragedies that would have eviscerated the willpower of the ordinary citizen. Jackie Kennedy not only knew that friends, love and purpose were the key to recovery, but she also knew that she could not let herself be defined by crisis – she owed it to the people that loved her and the legacy of her first husband to not let it do so.